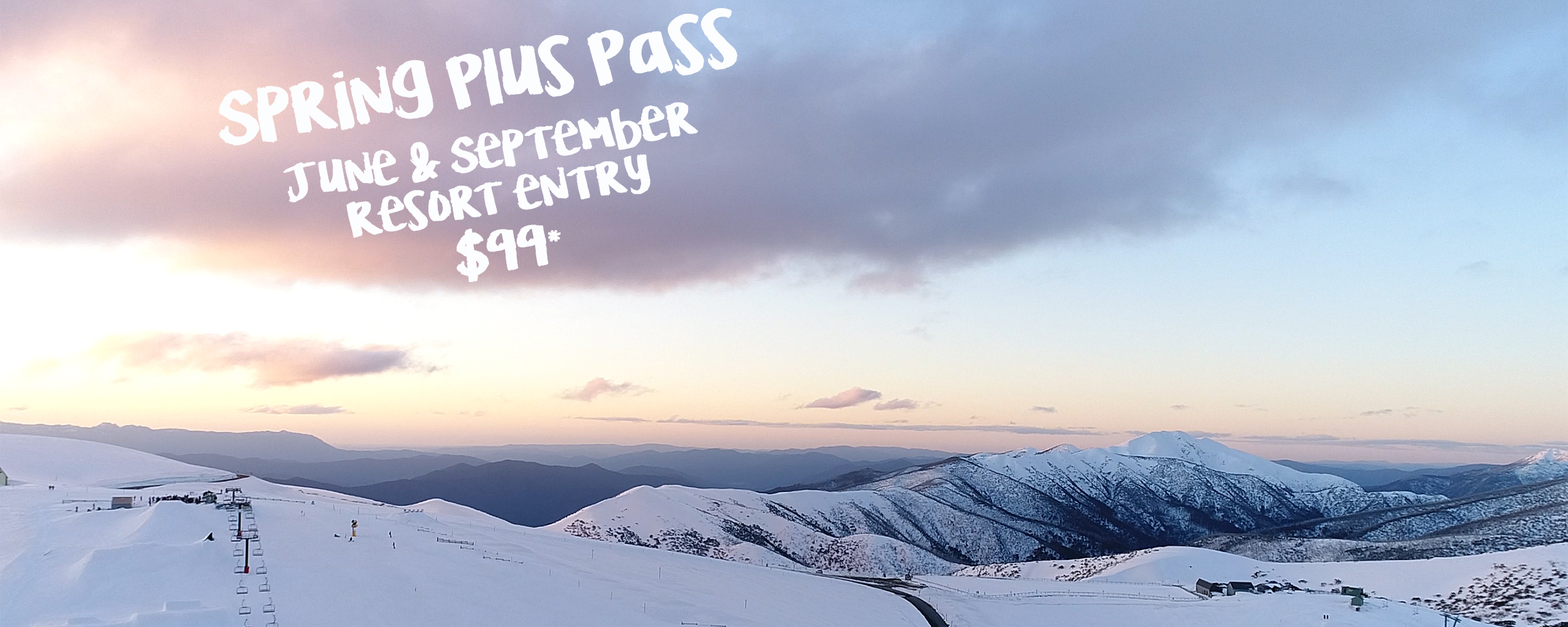 Spring Plus Pass
Escape to the mountains this winter with our Spring Plus Pass. For the first time, Mt Hotham Resort Management is offering a Resort Entry Pass valid for June & September for $99*.
If a snow holiday has always been on the cards, or you're acting one of the best impulses you've ever had, the Spring Plus Pass provides the best opportunity to make the most of what Mt Hotham has to offer.
While its tough to imagine now, the cold weather is right around the corner which will have you reaching for the parka and retreating into your house with the heating on full blast.
But we do winter a bit different at Mt Hotham.
We know life can get on top of you, but we firmly believe all it takes is a trip to the mountains to put things into perspective. As Australias highest village, we can vouch that the greater the distance you put between yourself and the daily grind, the closest you'll get to freedom. The moment your mobile reception goes from full bars to patchy, your view of the world will change for good.
With plenty on offer during June and September - including a return of some of our best events from last year - this will be a great opportunity to make a trip out of it. Whether it's a unique alpine snowshoeing experience you're after or meeting a Huskey dog or a day of tobogganing and building snowmen, Mt Hotham can deliver.
After all, snow is no longer the domain the high and mighty - it's for you, your family and your mates. Beg, borrow or acquire the gear, trust us, its worth it in the end. As soon as you arrive, our locals will ensure you are part of the Mt Hotham community, ill-fitting Fuschia ski pants and all.
Come and join us for Winter 2018 at Mt Hotham and revel in being the first on the slopes in June and the last standing in September.
Available online for a limited time only. On sale from 9 February 2018 - 23 February 2018. Book Now
Any additional days outside June and September must be purchased in addition to this pass.*T&Cs apply